Long Island Roofing is your trusted partner to navigate the specific needs of commercial roofing projects in the Long Island area including Nassau and Suffolk counties.
Our portfolio of roofing projects is diversified and we have completed major and minor roofing projects alike, paying the same attention to each, regardless of size. It is this attention to detail, budget, and customer service that has made us a premier roofing contractor throughout Long Island.
Modified Bitumen Systems
SBS (styrene-butadiene-styrene) Modified Bitumen Roofing Systems combine exceptional elongation and fatigue resistance properties with the strength of a glass-reinforced polyester mat. Available in white, black and other granule surface colors, SBS membranes may be installed by heat welding, hot asphalt, cold-applied adhesive, mechanical attachment or as part of a self-adhered system
APP Modified Bitumen Systems
Like SBS products, APP (atactic polypropylene) Modified Bitumen Roofing Systems provide high tensile strength while maintaining critical flexibility. With APP, hot mopping is no longer necessary, because the bottom coating may be heated to a point where it acts as its own adhesive, bonding the sheet to a substrate and bonding the overlapping edges. While all APP membranes are designed to be heat-welded, some may also be applied in cold adhesive. APP membranes are available in a variety of thicknesses in smooth and granule surfaces and are reinforced with a tough, non-woven polyester mat.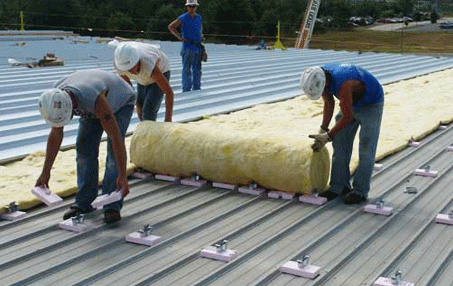 BUR Built-Up Roofing Systems
Conventional bituminous built-up roofing (BUR) membranes have been used effectively for more than 100 years and are still popular today. With BUR roofing systems, the waterproof membrane is field fabricated with layers of bitumen alternating with plies of reinforcing felts. BUR roofing systems have been known to perform long after their warranty has expired. They are particularly suitable when a lot of traffic is anticipated on the roof and stand up extremely well because of the number of layers in the system.
Single Ply
The class of commercial roofing membranes commonly described as single-ply are flexible sheets of compounded synthetic materials that are manufactured in a factory to strict quality control requirements.
Single ply roof systems provide strength, flexibility, and long-lasting durability. The inherent advantages of pre-fabricated sheets are the consistency of the quality of the products that are manufactured, the versatility in their attachment methods, and therefore, their broader applicability.
We are very proud and honored to be the preferred
roofing contractors for many of Long Islands
FIRE DEPARTMENTS, HOSPITALS, SCHOOLS,
LIBRARY'S AND RETAIL STORES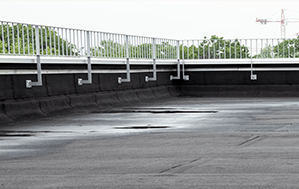 EPDM
Durability, design versatility and installation ease are among the many reasons ethylene propylene diene monomer (EPDM) is the most popular material for both new and reroof low-slope roofing applications. EPDM Roofing Systems are based on a high-performance synthetic rubber compound that provides outstanding weathering characteristics in climates worldwide.
TPO
Thermoplastic single-ply roofing membranes are among the fastest growing commercial roofing products and have gained broad industry acceptance for their many performance and installation advantages.
As demand increases for heat-reflective and energy efficient roofing systems, thermoplastic polyolefin (TPO) single-ply roofing membranes continue to provide exceptional resistance to ultraviolet, ozone and chemical exposure.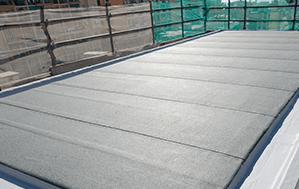 Duro-Last
Duro-Last is a custom-prefabricated, reinforced, thermoplastic membrane roofing system that is ideal for any flat or low-sloped application. Every Duro-Last roof is measured and manufactured to exact size, accommodating every rooftop penetration. Prefabricating the roof in a controlled factory environment eliminates up to 85% of seaming that is done on-site during rooftop installation, and improves the long-term performance of the roofing system.
FEATURED MANUFACTURERS & BRANDS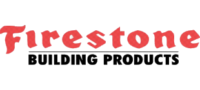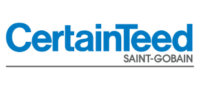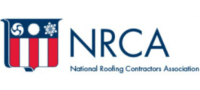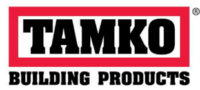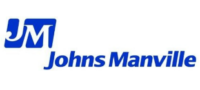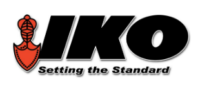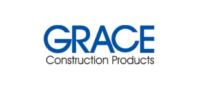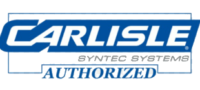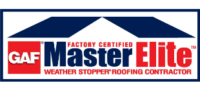 REQUEST A FREE ESTIMATE
Would you like to speak to one of our roofing specialists over the phone? Just submit your details and we'll be in touch shortly. You can also email us if you would prefer. We'd love to hear from you!